Super Divernaut (Revisit)
Here we go again! Super Divernaut has been RESUBMITTED to us by Dustout Games. I always love it when a game is resubmitted to me, it gives me a chance to see what improvements have been made and if any of my feedback was taken. This is a top down shooter roguelike very similar to Binding of Isaac. It was already on the right path in terms of gameplay, but it needed some help in the interface, graphics and polish department. We're going to take a closer look at these elements and see if anything's been done to help this game along!
Seeders: The First Encounter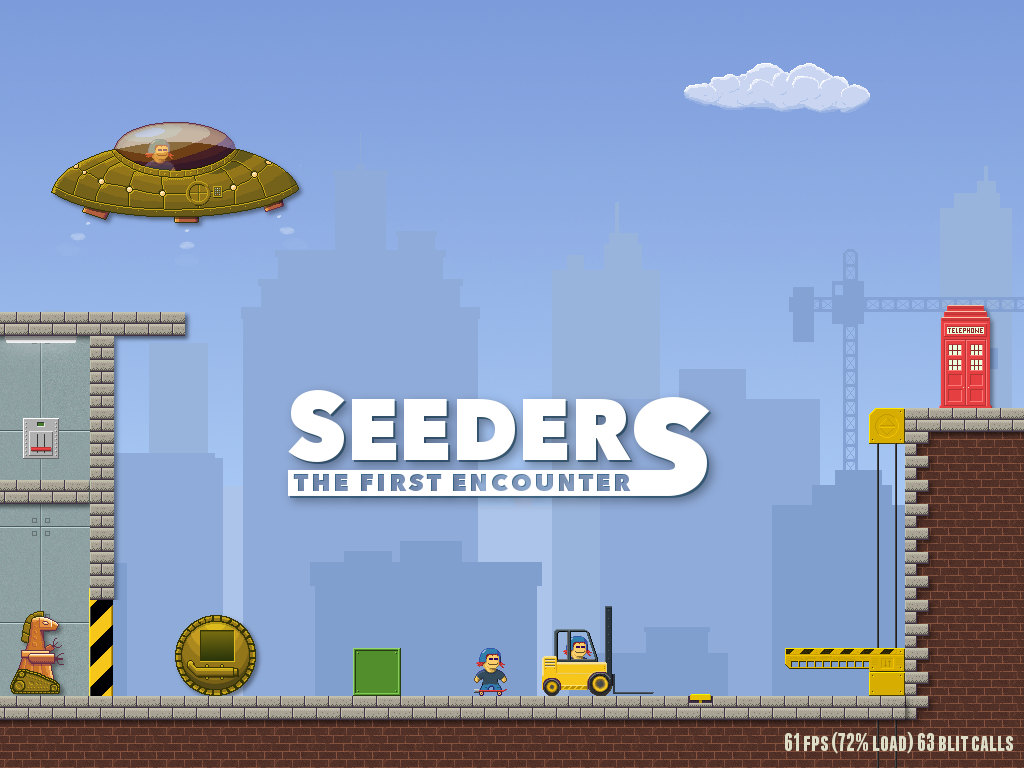 Yet another game that's been RESUBMITTED! Seeders by Bigosaur is a physics platformer puzzler that we checked out back in April. While the game had alot of heart, it had a crippling slow pace, which the developer has told me he's improved dramatically after my feedback! Since then, the game has gotten a full release on Steam, and I'm excited to see what changes have been made since my last playthrough to get this game out the door.
Rotating Squares of Death
Our last game of the night will be Rotating Squares of Death by series veteran Yokcos. Known for his games Intense Wizardry and Dodge, Yokcos has created a new minimal hardcore game which I can only describe as a "Murder Highsight Simulator". Being the huge masochist that I am, I'm interested to see how a game that is literally about nothing but moving spinning squares can hold a player's attention. We'll be looking at what was done right with this game to engage the player, if there are enough mechanics to keep the game fresh each level, and what if anything else can be added!
Where/When?
---
The stream will take place on all the following channels at 8PM EST.
Twitch (Primary Chat Takes Place Here)
YouTube
Hitbox