Militia: Dark World
First up tonight we have Militia, a minimalistic turn-based strategy game. This game promises to bring back the thrill of victory to the single player game. According to the developer, the game evolves around you, giving you a new challenge every time based on a ladder system. I'm very interested in a game that's key concept is a feeling of victory. Very few single player games go out of their way to make sure winning is a rewarding experience, and considering this is a key point of the game's feature list, I'm interested to see if it holds up. Let's see how it does, and if we have something to learn from this!
Orbiz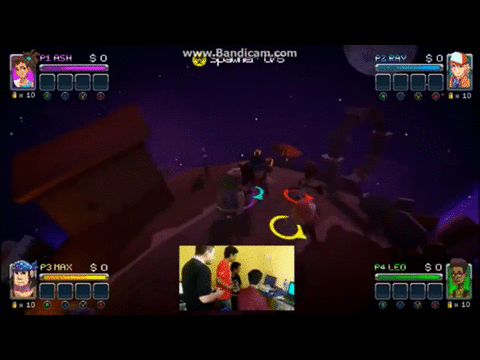 Next up we'll be taking a look at the highly polished Orbiz, a top down shooter with the feel of Super Mario Galaxy! Just looking at this game, you can already tell it's got its glitchy 80's movie aesthetics all figured out. While style isn't everything in a game, it can ABSOLUTELY be something that pulls people in to look at your game, and really what good is a game if no one plays it? We'll see if their aesthetics hold up in game, and if the gameplay itself lives up to the look it's created. What sort of mechanics can we expect to see beyond the Super Mario Galaxy style world design? We'll find out!
Blacksea Odyssey
Our final game of the night will be a top down roguelike shooter called Blacksea Odyssey! This one is still very much in alpha, but it is one of the most polished alphas submitted to me in quite a while! This is another game that absolutely has a unified aesthetic, as well as some clever looking gameplay hooks. The developers are marketing it as a Monster Hunter meets Geometry Wars style game, a very interesting concept indeed. This game is currently on Kickstarter, and looking for funding, so if it interests you, go take a look!
Where/When?
---
The stream will take place on all the following channels at 8PM EST.
Twitch (Primary Chat Takes Place Here)
YouTube
Hitbox